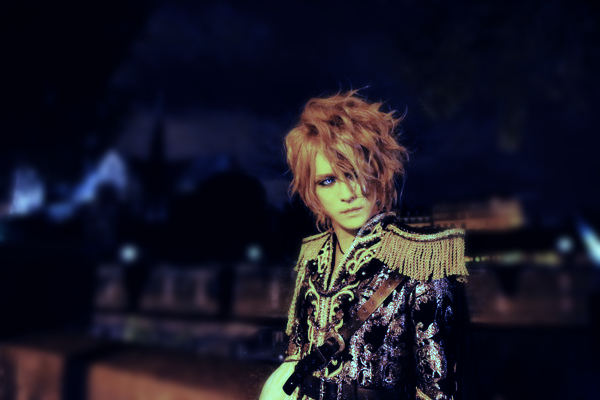 A dire la verità li si aspettava parecchio tempo fa, ma comunque alla fin fine sono arrivati, certo si spera che almeno non siano proprio limitati, ma dureranno per un po' visto che il Natale è alle porte, ma se non altro potrebbero essere una buona occasione per sfruttare le promozioni di cui vi abbiamo parlato qualche giorno fa.
Non c'è proprio tutto, manca per esempio la t-shirt di Moulin Rouge, che temo sia andata sold out ancora prima di finire  in questa sede, ma c'è il photobook, per lo meno, e a me quelli piaccion tanto.
In ogni caso andiamo per gradi. Abbiamo prima di tutto il set di foto, o meglio quattro set differenti. Io preferisco il primo (A), poi però son questione di gusti. Inoltre è presente un quinto set, di cartoline ispirato a "Tresor".
KAMIJO

KAMIJO

KAMIJO

KAMIJO

KAMIJO
Proseguiamo.
Sono state aggiunte le t-shirt, quelle di Symphony of the Vampire, quelle di Moulin Rouge, purtroppo no.  Taglia S, M, L. Potete sceglierla qui sotto.
E dulcis in fundo, il photobook, che era un po' quello che aspettavo io, Insieme vi propongo anche il notebook, che però sembra essere già SOLD OUT, da una parte spero lo ristockino, ma ho i miei dubbi.
| | |
| --- | --- |
| | KAMIJO |
Ovviamente tutto quello che vedete è in edizione limitata, per cui, consigli spassionato, affrettatevi con gli ordini o rischiate di rimanere senza. <3