Hello, peoples of the web! Today's appointment will be a little different from usual because we'll be taking what I like to call a serial approach. This is not my first time with such a task although the first time it was more of a path in the life of a specific author, Anne Rice to be precise, and her Vampire Chronicles. If anyone is interested in the subject matter, let us know in the comments and we might rehash her collection with a new and fresh perspective over here on Vampire's Tears. It was, after all, a topic and mythology that I'm very passionate about and particularly attached to.
But why talk about a specific path out of the blue like this?
That's because I recently happened to buy the book you can see in the picture on the side. We are talking about I racconti del Necronomicon by H. P. Lovecraft a selection of stories from the Necronomicon translated in Italian by Newton Compton for the MiniMammuth edition.
We are, in fact, going to follow the specific Italian Newton edition for this analysis but fret not! All our readers who are interested in the stories can easily find them in English in other collections and we will be referring to them with their English titles for these reviews.
Now, as the title says, the book is a collection of stories written at several moments throughout the life of the author. This is the main reason for our decision to talk about each one separately. This article, therefore, is going to function as a general presentation of the collection that we will be exploring in more depth while analysing each text.
Well then, who is the author and where does he come from? Howard Phillips Lovecraft was born in the small town of Providence, Rhode Island and his specific literary baggage makes him one of the few – if not the only – American authors to rival Edgar Allan Poe, who we'll be surely talking about at a later date.
The book
The truly interesting thing about this book is the fact that the stories it contains weren't initially intended for publication but rather meant to be read by a small group of friends. However, the first story, which was created under this premise, had – quite on accident – such a vast distribution that all the others that followed it came out with an ease that the author himself was hesitant to claim for fear of being called a liar if he ever declared to not only have made up the Necronomicon itself but its fictional author by the name of Abdul Alhazred too.
Then again, the name of the fictional author, which ended up becoming a kind of alter ego for Lovecraft, can be interpreted as an allegory seen as, when pronounced out loud, it sounds quite similar to the expression "all has read", it was meant as a description to make the character immediately appear as someone who, while certainly quite mad, is also equipped with vast knowledge, far vaster than is usual for your average person.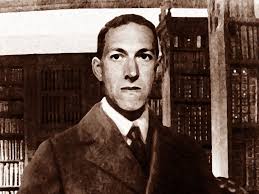 When it comes to the title, the original work as written in Arabic was supposed to be called Azif, a reproduction of the sound that some nocturnal insects make and that was associated with the howling of demons. Unfortunately, the original copy in Arabic has been lost to us. However, some rumours speak of the existence of other copies, first in Greek, later in Latin, then in gothic characters and so on, that were either left unfinished or fell into the hands of museums and private owners.
Admittedly, the rumour caught on enough as to push some libraries to claim they possessed said copies of the book without ever really showing them in public, as did private citizens who organised auctions where they wanted to sell the copies but never accepted any of the more than generous offers that were made, excusing the decision by claiming that they had already reached an agreement with this or that "famous university" or "famous museum".
If we consider this phenomenon from a contemporary point of view – even though it was going on in the early 1900s -, it certainly takes on an interesting quality that we might even describe with the word viral, just like funny and cute videos that now circulate social media, although, of course, Lovecraft did not live long enough to have a Facebook, Twitter, or Instagram account. Either way, it's an apt example.
And yet, the entire ordeal spun completely out of the control of the author himself, to the point that some even added their own stories to the collection. You can probably get a better idea of how big it became if you think that this "game" was going on pretty much everywhere in the world.
That said, with this premise out of the way, we leave a complete list of the stories collected in the book that we will be looking at below. As we proceed to the analysis of each story, we'll also be adding a link to the respective article on our website so as to facilitate your browsing.
The Nameless City – 1921
The Hound – 1922
The Festival – 1923
The Descendant – 1926
The Call of Cthulhu – 1926
The Whisperer in Darkness – 1928
The Dreams in the Witch-House – 1932
Through the Gates of the Silver Key – 1932
The Book – 1933