Dash & Lily is a new Netflix TV show with a classic premise for the romantic comedy genre that tries, with its simple and brief structure, to bring lighthearted entertainment to the end of a difficult year.
Plot
Cynical Dash has decided to finally give up on Christmas, but when he finds a mysterious red notebook on the shelves of his favourite bookstore, he ends up in a treasure hunt of dares, dreams, and wishes with the eternal optimist Lily. The two will show each other the New York City they love and will find they have a lot more in common than they thought.
Review
In these unusual winter holiday times of 2020, a TV show as lighthearted and undemanding as Dash & Lily is exactly what's needed to go back to the Christmassy romantic comedies that have too many times, as of late, tried to go too deep and therefore risked missing the mark.
With just eight episodes that are 25-minutes long, watching this series becomes a simple and no-obligations task and doesn't risk disappointing anybody when it doesn't have the presumption of trying to say too much.
The premise
Dash (played by Austin Abrams) is a teenager whose Christmas experiences has been ruined first by his parents' divorce and later by the end of an important romantic relationship. When we meet him at the start of the show, he has decided that his Christmas present to himself this year is spending it alone.
Enter Lily.
The meeting between the two is far from simple. Lily (played by Midori Francis), in fact, for reasons that the viewer is not immediately clued into, has left a strange notebook filled with puzzles in the same bookstore where Dash spends most of his time. Through it, the two then start an exchange of anonymous messages in which getting to know each other profoundly is much more important than making a first impression in person.
The premise is far from new for romantic comedies, but definitely an underutilised one.
Cliché and tropes
As we already said, Dash & Lily doesn't shy away from cliché and does so with the right lightheartedness for the story it's telling, and that's exactly what makes it work.
As someone who reads an alarming quantity of fanfiction, I might not be the most impartial judge to a story like the one in Dash & Lily, but I am of the opinion that anonymity in love stories always makes them that much richer.
The misunderstandings, the anxieties, the insecurities of a love that is just starting to bloom are at the same time exaggerated and gotten over when the two protagonists of the story are forced to get to know each other in-depth before they can do so superficially. Nobody can escape the stomach butterflies and the anxiety of being rejected by someone if the first impression made on them is also the only chance one gets to leave a positive mark. It's a bit pessimistic to say that it's very hard to convince someone to give you a second chance after making a bad first impression on them, but it's how things go most of the time.
In Dash & Lily, this kind of anxiety is replaced by the sparkling curiosity of not knowing, of being obligated to exercise imagination and to listen attentively to what the other says as it is the only way to get as close of a picture of who they are as you can.
Dash & Lily might not be a huge demonstration of cinematographic quality, but it juggles the trope of romantic letter-writing with decisive skill.
The city
When you take away the "first sight" that is characteristic of a rising crush and the consequent falling-in-love, it can be hard to find a place where the two protagonists can still meet in physical ways while they get to know each other.
In Dash & Lily, this role is taken over by New York City itself. Lily sees it as her one true home, she feels a sense of belonging to it because the people she loves are there, all her experiences with those people took place in it even if they weren't always good. Dash, on the other hand, sees the city as a receptacle of culture and knowledge, a place where he can be alone even when surrounded by crowds.
As they show each other the places they love, the city takes the shape of the person that neither Dash nor Lily knows the appearance of and goes to fill that obligatory gap that the premise requires. Sure, Dash and Lily can't see each other in person, but they can see the world through each other's eyes, and isn't that almost the same thing?
And journeying through the streets of New York City is a lot of fun for the viewer too, anyway.
Background characters
A series of eccentric but lovable secondary characters revolve around secretly sentimental Dash and adorably clumsy Lily, characters who grant colourfulness and approachability to the scenes.
Dash and Lily's journey through New York City wouldn't be the same without the encouragement of the wholesome Boomer for Dash and drama-prone Langston for Lily (and Langston and Benny, you guys? TRUE LOVE).
The secondary characters, sometimes even more than Lily and Dash, are the ones who truly embellish the Christmas frame of the setting and give it the twinkle of the holiday celebration. The adults that surround Lily are a constant reminder of how young she still is while Dash's mates make it obvious how much he needs to try and trust others a little more, let himself feel good things even if they're too mainstream.
There are also a couple of surprises in the secondary cast of the last episodes that no one would have expected and who perfectly nail the comedic side of the romantic comedy.
Final Thoughts
So Dash & Lily takes us through a spirited journey through the streets of New York City with a premise for the true romantics and an execution that is worthy of its clichés. The show isn't exactly a cinematographic masterpiece, and it doesn't presume to be one either, but it perfectly manages to distract the viewer during a Christmas period that is far from the kind we're used to and brings back a little bit of that lightheartedness that most of us have been missing this year.
And if that's not enough to convince you to give it a chance, there's also the fact that it is pretty short and doesn't ask too much of the viewer. And, sometimes, that's just what one needs.
https://www.youtube.com/watch?v=AmW5GO6btMM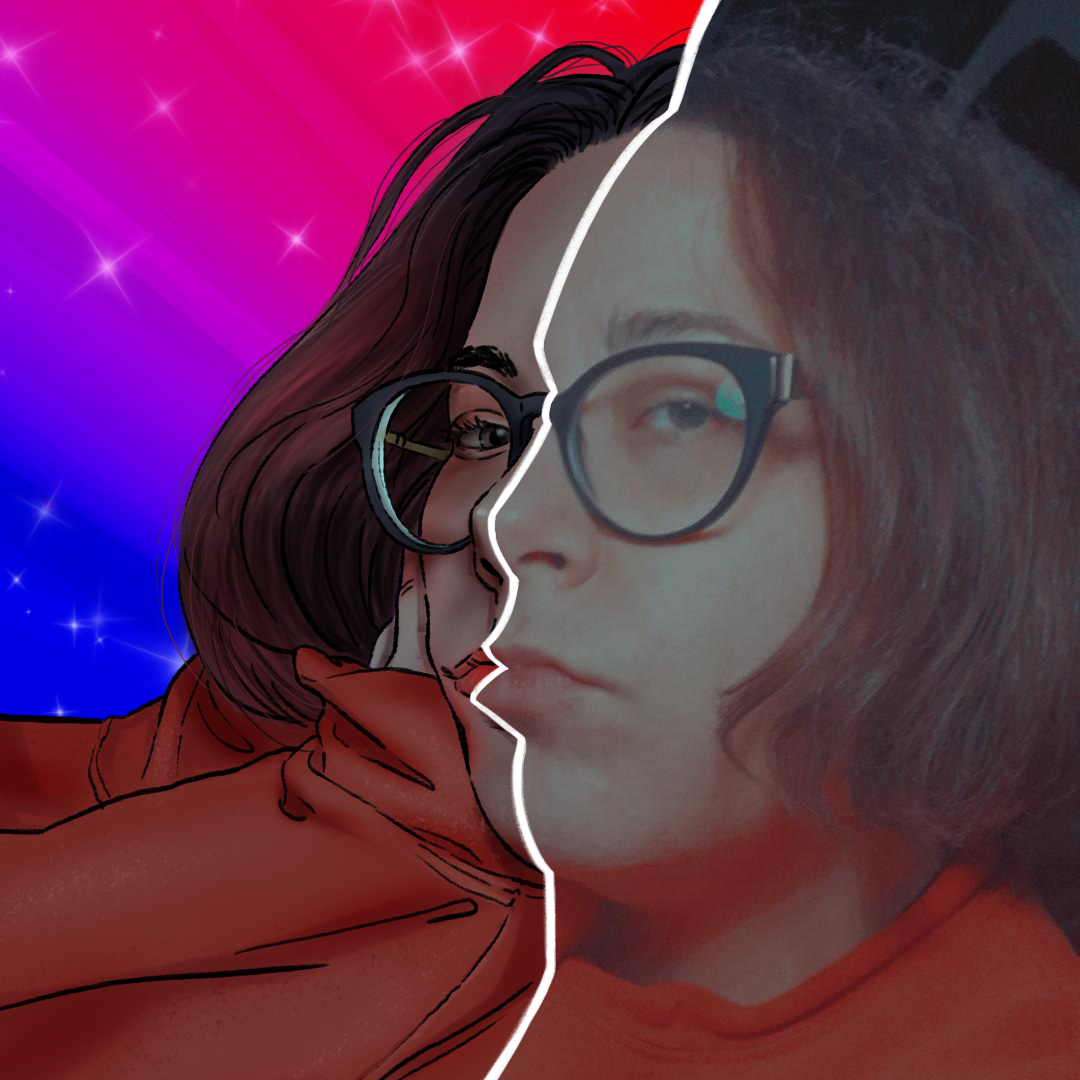 1993, bisexual. Split between drawing and writing. Too many ideas not to waste a few. Amateur translator.